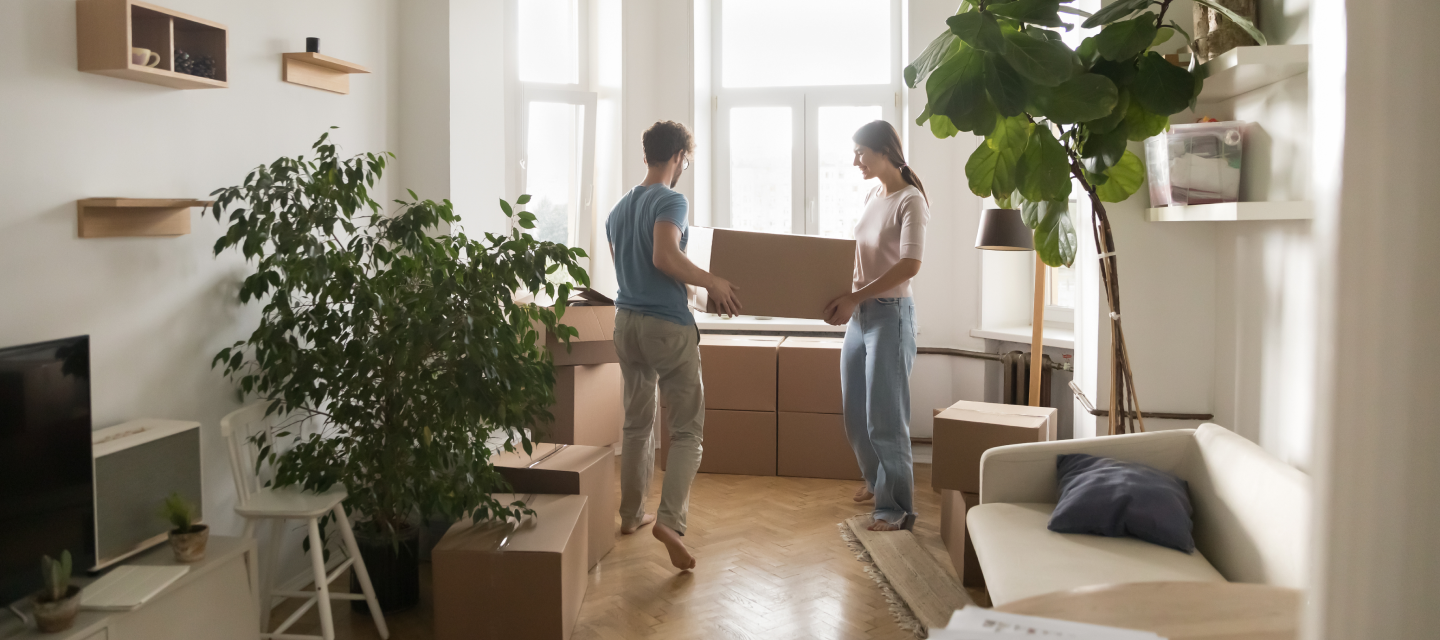 Conveyancing for sellers
Conveyancing, the legal side of
selling your property
, might sound complicated. But it doesn't have to be. Read on to find out what it is, who does it and what steps make up the conveyancing process for sellers.
Conveyancing is the process of legally transferring home ownership from you (the seller) to the buyer. It officially starts when you accept an offer. However, you can begin organising yourself before that - see below. The process finishes when you hand over the keys.
As the seller, you'll instruct a solicitor or conveyancer to manage the conveyancing process. If you plan to use your preferred or family solicitor, double check they also do conveyancing, as not all do.

It's not all about price - you'll want to find someone with experience who won't make costly mistakes. Also, try to avoid using a conveyancer who is very busy, as you might find this slows down your sale. If you have preferred exchange or competition dates, run these by them first to see if they can meet your expectations before you commit.
Conveyancing fees can be split into two parts:
The legal fees - this is what a solicitor or conveyancer charges for their time.

The disbursements - this is what third parties charge for services like searches.
Typically, the legal fees for a standard property sale cost around £600-£1,000. Disbursements can be an additional £700 or more.
Instructing your conveyancing solicitor as soon as you decide to sell your property can be helpful - rather than waiting until you've accepted an offer. This can speed up the sale process and means you have more time to focus on your onward purchase (if you're making one) rather than dealing with both simultaneously.

Ask your solicitor or conveyancer what paperwork and information you'll need, so you can start gathering this together now. Then once you've accepted an offer, you can formally instruct your conveyancing solicitor, knowing you've already sorted most of the organisation needed on your side.


Read on for our step-by-step guide to conveyancing.

Step 1: Instruct your conveyancer or solicitor
Once you've chosen a conveyancing solicitor, they'll ask you to sign and return their letter of engagement to formally instruct them to sell your property. The conveyancer will also ask you to provide proof of ID, such as your photo driving licence, passport or proof of address.
Step 2: Complete your conveyancing forms
The next step in the process for you as the seller is to fill out several forms about your property, detailing what you want to include in the sale. Your conveyancer will give you these forms, but dig out as many documents and information you can find on your property before this - ideally, as soon as you decide to sell - so you're as prepared as possible. You'll need to locate any relevant warranties, guarantees, building certificates and planning permission documents.
Some of the paperwork you'll need to complete includes the following:
TA6 Property Information Form - includes information on boundaries, disputes and complaints, any known proposed developments or building works, and council tax and utilities information

TA10 Fixtures and Fittings Form - provides details on which fixtures and fittings you would like to include in the sale

TA13 Completion Information and Undertakings Form - finalises details around the sale, including handing over the keys, and how and when you'll complete
Fill out these forms carefully and honestly - if it you're not truthful, you could lose your buyer and be sued.
Step 3: Draft contracts and negotiations
Your conveyancer or solicitor will now draw up a draft contract using the information you've provided. This will be sent to your buyer for their approval. Your job as the seller is to answer any enquiries from your buyer and conveyancing solicitor, and provide access for your buyer's survey.
At this stage, your conveyancer will lead negotiations over the following:
Completion date

What fixtures and fittings will be included in the sale price

How much the buyer will pay for other fixtures and fittings

Who will fix any issues raised in the buyer's survey, or how these will be reflected in the sale price
Step 4: Sort out your mortgage
It's time to speak to your mortgage lender if you have one. You'll want to inform them that you're planning to sell and find out how much of your loan is still outstanding, plus whether or not you'll be subject to an early repayment penalty. Unless you take (or port) your current mortgage over to your next home, you'll need to pay your outstanding mortgage balance on completion of your sale.
Step 5: Exchange contracts
Next, you'll exchange contracts with your buyer at an agreed date and time. Your solicitor or conveyancer will do this on your behalf with your buyer's solicitor. If you have a longer chain, this step will only happen when everyone else is ready. Once you exchange contracts, you're legally bound to sell the property. If your buyer doesn't complete the purchase, you can keep their deposit and sue them. But if you pull out of the sale or accept another offer, they can sue you.
You'll receive the buyer's deposit immediately after exchange. Now's the time to organise your move - such as getting removal quotes and starting to pack.
Step 6: Completion day
The final step in the conveyancing process - your completion day has arrived! You or your conveyancer/solicitor will receive payment for the outstanding balance of the sale from your buyer. Once you've had confirmation this has happened, you can hand over the keys and move out of the property, if you haven't already done so. Your solicitor will transfer the legal documents proving ownership to the buyer's conveyancer. You'll pay off your mortgage (if applicable) with the sale proceeds, and pay your conveyancer or solicitor.
Don't forget to check that everything you've listed on the fixtures and fittings inventory is still in the property before you go.
Conveyancing officially starts when you accept an offer on your home and then lasts until completion day. From end to end, the full conveyancing process takes around 12 to 16 weeks. Here's a breakdown of what this might look like:


Conveyancing table summary

| | |
| --- | --- |
| When? | What? |
| Week 1 | Accept an offer |
| Weeks 2 to 4 | Instruct conveyancer, get the contract drafted, complete forms, do local searches |
| Weeks 5 to 10 | Draft contract, review survey, answer outstanding questions, finalise negotiations |
| Week 10 | Exchange |
| Week 12 | Completion |
At Purplebricks, we think you should be in control of your home sale. That means no high commissions and no confusing jargon. We'll sell your home, with optional extras along the way. Basically, we tell you what things actually cost and you pick the services you actually want to use. (Revolutionary, right? Well, it shouldn't be. But after 200 years of high fees, it kind of is.)
You'll have a team of experts at your side at every step, from your valuation to listings and even negotiations. Ready to go? Book a free valuation or sell your home with Purplebricks now.