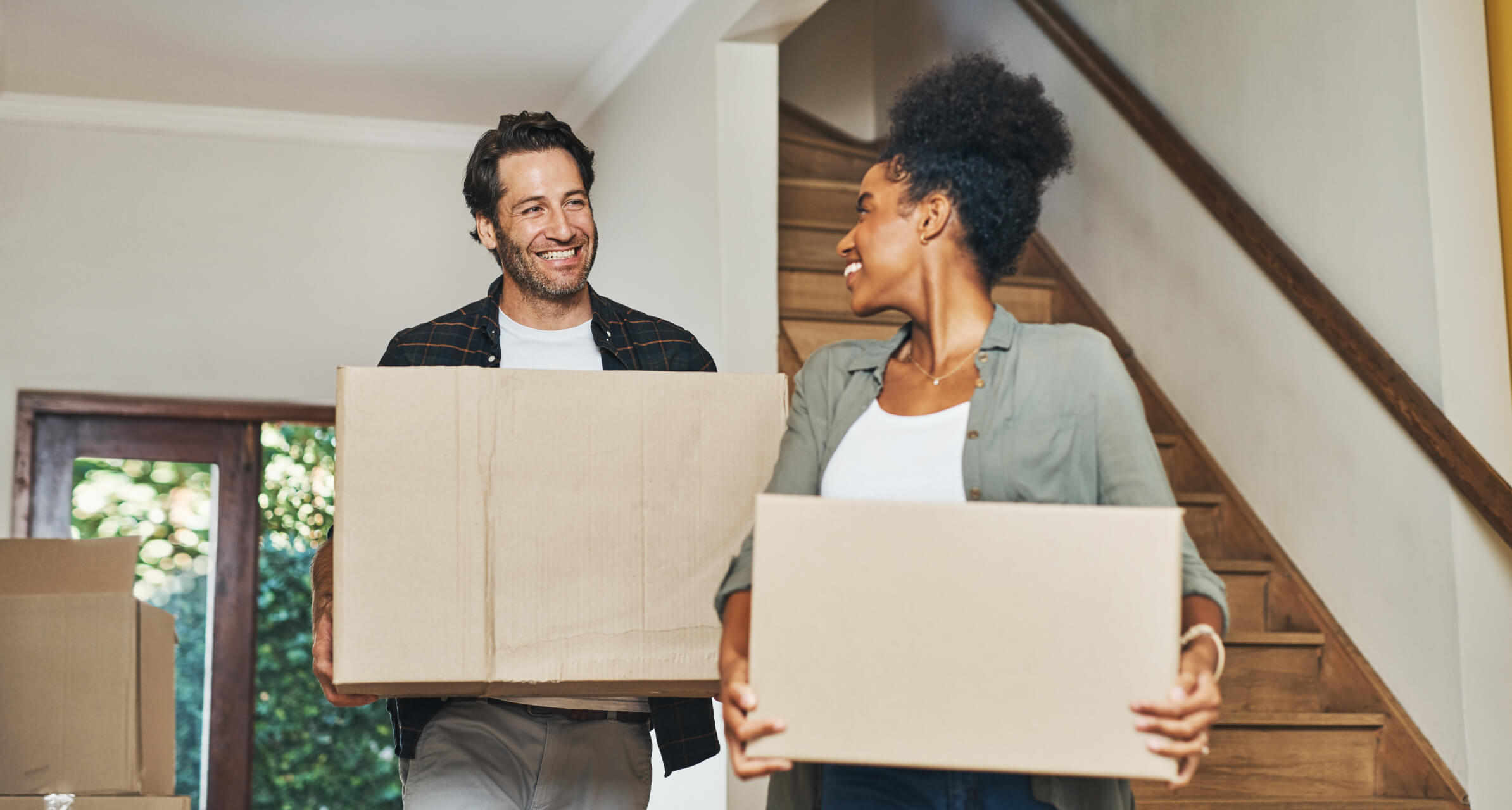 A Private House Sale Versus Selling Through An Estate Agent
Selling a property privately in the UK is an increasingly popular option for those looking to save money on estate agent fees. However, it can also be a daunting process if you're unfamiliar with the steps involved.

This guide provides an overview of what to consider if you're thinking of selling privately, answering some of the most common questions, offering practical tips to help you achieve a successful sale and when to use an estate agent.

A private house sale is a process of selling a property without an estate agent being involved. This means that you, as the seller, are responsible for marketing the property, arranging viewings, and negotiating with potential buyers.

Private house sales have become more popular in recent years as the internet has made it easier for sellers to advertise their properties to a wider audience.

Curious to know how to sell your house privately? Selling a property privately is similar to selling through an estate agent, but with a few key differences. So, how do private house sales work?
Firstly, you'll need to get your property ready for sale and set an asking price that reflects its value.
You'll also need to create high-quality photos and descriptions of your property to advertise it effectively online.
Once you have generated interest from potential buyers, you'll need to arrange viewings and negotiate with them directly.
Finally, once you have agreed on a price with a buyer, you'll need to instruct a solicitor to handle the legal aspects of the sale.
Before going ahead with your private house sale, it's also important to get an estimate of the total cost. You can read more about the costs of selling your house.


There are many ways to advertise a private house sale, whether you choose to use property websites, social media platforms, print advertisements in your local area, or simply just word of mouth. Here are some of the options to consider:
Social media
Platforms such as Facebook, Twitter, and Instagram can be great tools for advertising your private house sale. You can create a post with photos and details of your property and share it with your friends and followers far and wide. You can also join local buy and sell groups on Facebook, which can help you reach a wider audience. Similarly, you can also use marketplace sites such as Gumtree.

Online property sites
There are many online property sites available to help advertise your house in the UK, such as Rightmove, Zoopla, OnTheMarket, and right here on Purplebricks. These portals are widely used by buyers, so listing your property there can help you reach a large audience.
Word of mouth
Don't underestimate the power of word of mouth. Tell your friends, family, and colleagues that you're selling your property and ask them to spread the word. You never know who might be interested or who they might know who is looking to buy a property like yours.

Print advertisements
Many local newspapers and magazines have a property section where you can advertise your property for sale. Contact your local news outlets to place your own ad today.

For Sale sign
Place a 'For Sale' sign outside your property to attract the attention of passers-by. Make sure the sign includes your contact details so that interested buyers can get in touch.

Whichever method you choose, make sure that you provide accurate and detailed information about your property and include high-quality photos.

From legal contracts to sale forms and reports, there are a variety of documents you need when conducting a private house sale. The documents typically include:

Property Title Deed
This document serves as proof that you have legal rights to the property and have the authority to transfer ownership. You'll need to supply a copy of this to the purchaser's solicitor.

Property Information Form (TA6)
This is a standard form that provides details about the property, such as boundaries, services, rights of way, and any disputes or issues with the property. This form is usually filled out by the seller and given to the buyer.

Energy Performance Certificate (EPC)
The Energy Performance Certificate rates the energy efficiency of your property on a scale from A to G. You'll need to have an up-to-date EPC to sell your property.

Fittings and Contents Form (TA10)
This form lists the items that are included in the sale of the property, such as fixtures, fittings, and appliances. It also includes any items that will be excluded from the sale.

Sale Contract
This is a legally binding agreement between you and the buyer that sets out the terms and conditions of the sale. You may want to hire a solicitor or conveyancer to help you draft this document.

Property Condition Report
This is a report that details the condition of the property, including any defects or issues that need to be addressed. You may want to commission a surveyor or building inspector to create this report.

Land Registry Title Plan
This document shows the boundaries of your property and any other relevant details, such as nearby roads or landmarks.

The paperwork needed for the property sale may differ depending on where it is located and local laws. It's advised to speak with your solicitor to make sure you have all the required documents before selling your house privately.

Want to take the hassle out of selling your home privately? Book a free house valuation or sell your home with Purplebricks
When conducting a house viewing, it's important to make a good first impression. Here are some top tips to keep in mind when you're doing your house viewings:

Make your home presentable
Before the viewing, make sure your home is clean and tidy. Clear away any clutter, make the beds, and clean the bathrooms and kitchen. You want to create a welcoming atmosphere that allows potential buyers to envision themselves living in the space.

Provide information
Give the potential buyer all of the information they can take away with them. This should include details about the property, such as the asking price, square footage, and any recent renovations or repairs.

Be open to questions
Be prepared to answer any questions the buyer may have about the property, such as the age of the house, the condition of the roof, the number of bedrooms and bathrooms, and the size of the yard. Be honest about any issues with the property, but also highlight its positive features.

Do a follow-up
After the viewing, follow up with the buyer to answer any additional questions they may have and to gauge their interest in the property. If they're interested, you can arrange for a second viewing or provide them with more information about the purchase process.
Setting the right asking price is crucial to the success of your sale. You want to make sure that the price reflects the value of the property, but is also competitive enough to attract potential buyers.

You can use online tools and research similar properties in your area to get an idea of what the market value is.

It's also important to be open to negotiation and to be willing to adjust the asking price if necessary.

Our experienced team of local experts can handle everything from valuing your property with an accurate and up-to-date figure, to negotiating the sale on your behalf. And we'll market your property on Zoopla, Rightmove and many more.

You can book a free house valuation today.

It can be challenging to negotiate a price with the buyer during the selling process. It's important to get a fair price for your property, but you also don't want to scare off potential buyers with an unrealistic asking price.

During the sale, be willing to negotiate and compromise on certain aspects, such as the completion date or any necessary repairs.
When you're satisfied with an offer, accept it.

It's important that you understand the terms of the offer, including the price, any conditions, and the completion date. In order to demonstrate that the buyer is serious about buying the property, you may want to consider getting a deposit from them.
Once you have agreed to the offer, you must hire a solicitor to take care of the legal details of the purchase. The solicitor will be in charge of creating the contract, transferring ownership and making sure all legal requirements are fulfilled. It's important to choose a solicitor who is knowledgeable in property transactions and whom you feel comfortable with.
The final step to selling a house privately is to make sure that all of the legal and administrative aspects of the sale are completed, and that the property is transferred to the new owner.

During this process, you will need to work closely with your solicitor, who will manage the transfer of ownership and the payment of any outstanding bills, taxes or fees associated with the property. You may need to sign legal documents, provide information or documentation, and liaise with the buyer or their solicitor to ensure that the sale proceeds smoothly.


Private sales sound a bit daunting? Getting help and advice from an estate agent can take some of the stress out of the selling process.

Here are the main benefits of using an estate agent rather than selling privately:
Professional expertise
They have the experience, knowledge, and training to help you navigate the complex process of selling a property. They can provide guidance on everything from pricing and marketing, to negotiating and closing the sale.

Wider reach
With access to a broad network of potential buyers, estate agents can market your property to a wider pool of people looking for a property matching yours.

Time-saving
Selling a property is time-consuming, especially if you're doing everything yourself. By using an estate agent, you can save time and focus on your other commitments while the agent handles the sale.
Negotiations
Estate agents are skilled negotiators and can help you get the best possible price for your property. They can also handle any difficult negotiations on your behalf.
Legal protection
Estate agents are regulated by law and have a legal duty to act in your best interests. They can help you navigate any legal issues that may arise during the sale process and ensure that all legal requirements are met.
Emotional detachment
Selling a property can be an emotional process, and it might be challenging for you when dealing with potential buyers and negotiations, etc. An estate agent can provide an objective perspective and help you make decisions that are in your best interests.

Ultimately, using an estate agent to sell your property can be very beneficial, making the process smoother, more efficient and less stressful. You can speak to one of our local experts today for more tips and advice.

Ready to sell your home? Our experienced team of local experts can handle everything from your property valuation to sale negotiation.

Book a free house valuation or sell your home with Purplebricks now.

All of the expertise, none of the commission
At Purplebricks, we never charge commissions. Instead, we put transparency at the heart of everything we do. With a range of services and payment options, we make sure you can make the right choice for you.