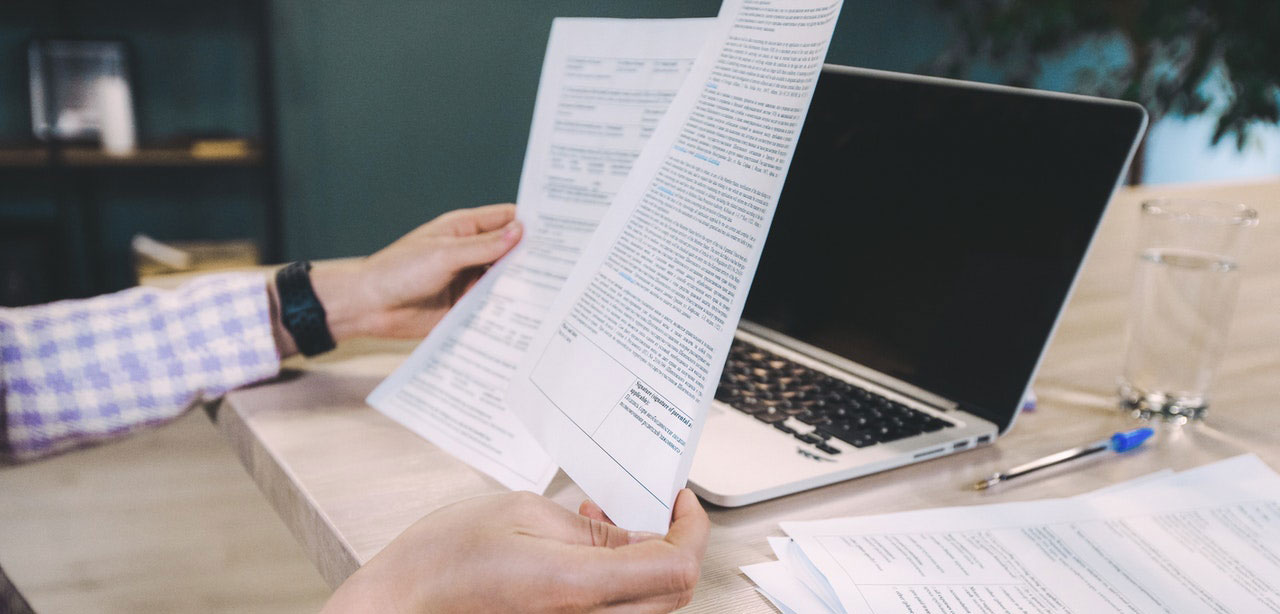 Conveyancing terms explained
No matter whether you're a buyer, seller or both, we've put together this handy glossary on conveyancing terms and their meanings to keep you informed about the process.
Can't find the definition you're looking for?
For any specific queries on the progress of your sale or purchase, contact our Post Sales Support Team at postsalessupport@purplebricks.com – they are available Monday to Friday 9:00 to 17:30.
A
Anti-Money Laundering (AML) checks
The checks to see evidence of who a buyer is and their source of funds. A buyer can usually provide evidence of who they are using photo ID such as their passport or driving license, and proof of their source of funds by providing a bank statement, Mortgage in Principle or Memorandum of Sale.
---
B
Broker
A mortgage broker helps buyers to connect with lenders and seeks out the best fit for their financial situation and interest-rate needs. A mortgage broker also gathers a buyer's paperwork and passes it along to a mortgage lender.
Buildings insurance
The insurance that covers the cost of repairing damage to the structure of a property. A buyer must take out buildings insurance when they exchange contracts on a property.
Building regulations approval
The approval a buyer must look for before they construct or change a property in certain ways. They can contact a 'building control body' (BCB) to check the building regulations or apply for approval.
---
C
Chain
A sequence of linked house purchases, each of which is dependent on the purchase that takes place before and after it.
Commonhold
A type of property ownership that means the owner owns a flat or unit as part of a multi-occupancy building. They will typically share ownership and responsibility for communal areas and services in the building, such as a garden, with other unit owners.
Completion
A buyer's 'move in' day. On this day, a seller must leave the property. The buyer can collect the keys once they have transferred the remaining money needed to purchase the property and received confirmation from the solicitor.
Completion Statement
A document that sets out what a buyer needs to pay to complete their property purchase and collect their keys.
Conditions of Sale
The standard terms that set out how a property sale happens.
Contract of Sale
The legal contract between a buyer and seller of a property that includes the price, completion date, deposit paid, as well as any conditions it's subject to.
Contract pack
A collection of documents including the Contract of Sale, property information forms, warranties, guarantees, planning permission and building regulation certificates, title plan and the official copy of the Register Title (also known as Property Deeds).
Conveyancing
The legal transfer of a property from one owner to another. See - "conveyancing terms explained".
Conveyancing solicitor
A solicitor who specialises in property. They should be proactive in coordinating the property sale or purchase and making things happen.
Covenant
A promise made about the property and the land it sits on. It will either be a promise to do something (a positive covenant) such as to maintain a boundary fence, or not to do something (a restrictive covenant) such as using the land for a particular purpose.
---
D
Declaration of Trust
A legally binding document that records the financial arrangements of everyone who has an interest in the property, setting out what share of the property they own and what should happen in various situations.
Deposit
The amount a buyer pays to a seller on Exchange of contracts – usually 10% of the purchase price.
Disbursement
The expenses a buyer's solicitor must pay out on their behalf - for example, Land Registry fees.
---
E
Energy Performance Certificate (EPC)
A report that assesses the energy efficiency of a property.
Environmental Search
A search that investigates the surrounding environment of a property and whether this may impact the use or value of it.
Exchange of contracts
The process of a buyer and seller's conveyancing solicitors swapping documentation to signify an agreement between both parties on the property sale.
---
F
Freehold
A type of property ownership that means the owner owns their property outright, including the land upon which it's built.
---
G
Ground Rent
The rent a buyer or tenant pays to the freeholder or landlord of a property. The lease will normally specify how much rent they must pay and when it must be paid.
---
I
Indemnity insurance
An insurance policy used to protect sellers if there's a defect with their property that could end in legal action against them.
---
K
Key handover
The process of a seller handing over the keys to their buyer once their solicitor confirms they've exchanged.
---
L
Land Registry
The centralised database for all property ownership in England and Wales.
Land Registry Fee
The fees that the Land Registry charge when making changes to title documents.
Local Authority Search
The searches that can potentially reveal information a buyer can use to renegotiate their offer. They are required by mortgage lenders. There are two parts to a local authority search – a Local Land Charge Register (LLC1) and a CON29.
Leasehold
A type of property ownership that means the owner only owns their property, but the land is owned by someone else.
---
M
Memorandum of Sale
A document that sets out the key details of a property sale, drawn up once a sale has been agreed in principle and then sent to all parties.
Mortgage Deed
A document used when a lender lends money to a buyer or an existing owner.
My Home Move
A company offering conveyancing services made up of 5 firms and a panel management team. If you opt to use our recommended solicitors, your details will be displayed under 'My Home Move' on your Purplebricks account.
---
N
New build property
A brand-new property purchased from a developer.
---
P
Porting mortgage
A type of mortgage where a buyer transfers their current mortgage product to a new property.
Power of Attorney
A legal document that lets a person appoint one or more people (known as 'attorneys') to help them make decisions or to make decisions on their behalf.
Probate
The legal right to deal with a person's property, money and possessions (their 'estate') when they die.
Property Deeds
The paper documents that set out the tenure type, the boundaries of a property, the legal ownership, covenants and any charges on a property made by the bank or mortgage lender. They are also known as 'Title Deeds' or 'Title documents'.
---
R
Restrictive covenants
The restrictions on what you can or can't do with land.
---
S
Service charge
The payments a buyer makes to the managing company of the property they've purchased to maintain the common parts of a building or area. This is also known as a 'maintenance charge'.
Shared ownership
A type of property ownership that means the owner owns a share of their property and pays rent to a landlord for the remaining share.
Sold Subject to Contract
The phrase used when a buyer's offer on a property has been accepted by the seller. At this stage, it's a verbal agreement rather than legally binding, until they exchange contracts. This is also known as 'SSTC'.
Stamp Duty
A lump-sum tax that a buyer might have to pay if they purchase property or land over a certain price in England. This is also known as 'Stamp Duty Land Tax'.
Structural Engineer
An engineer who specialises in the structure of buildings. Sometimes a mortgage lender or surveyor will advise for a structural engineer to examine the property's foundation, infrastructure, exterior walls and insulation.
Survey
A survey to tell a buyer the state of repair of the property they're buying, and whether it poses any risks.
---
T
A form that lists information about boundaries, neighbour disputes, notices and proposals, alterations, planning and building control, guarantees and warranties, insurance, environmental matters, rights and informal arrangements, parking, other charges, occupiers, services, connections to utilities and services and transaction information.
TA7 Leasehold Information Form
A form that lists information about the property, how the building is managed and contact details.
TA10 Fixtures, Fittings and Contents Form
A form that lists information about fittings, kitchen, bathroom, carpets, curtains and curtain rails, light fittings, fitted units, outdoor area, TV, stock of fuel and other items.
Tenure
The various types of property ownership – usually freehold, leasehold, shared ownership or commonhold.
Title documents
The paper documents that set out the tenure type, the boundaries of a property, the legal ownership, covenants and any charges on a property made by the bank or mortgage lender. They are also known as 'Title Deeds' or 'Property Deeds'.
TR1 Transfer document
A formal document that transfers the legal ownership of a property from one party to another.
---
U
Uplift clause
A clause that creates a contractual agreement where a seller is guaranteed a part of the profits should there be a change of use to the property, or anything done that substantially increases the value of the property. This is also known as a 'covenant'.