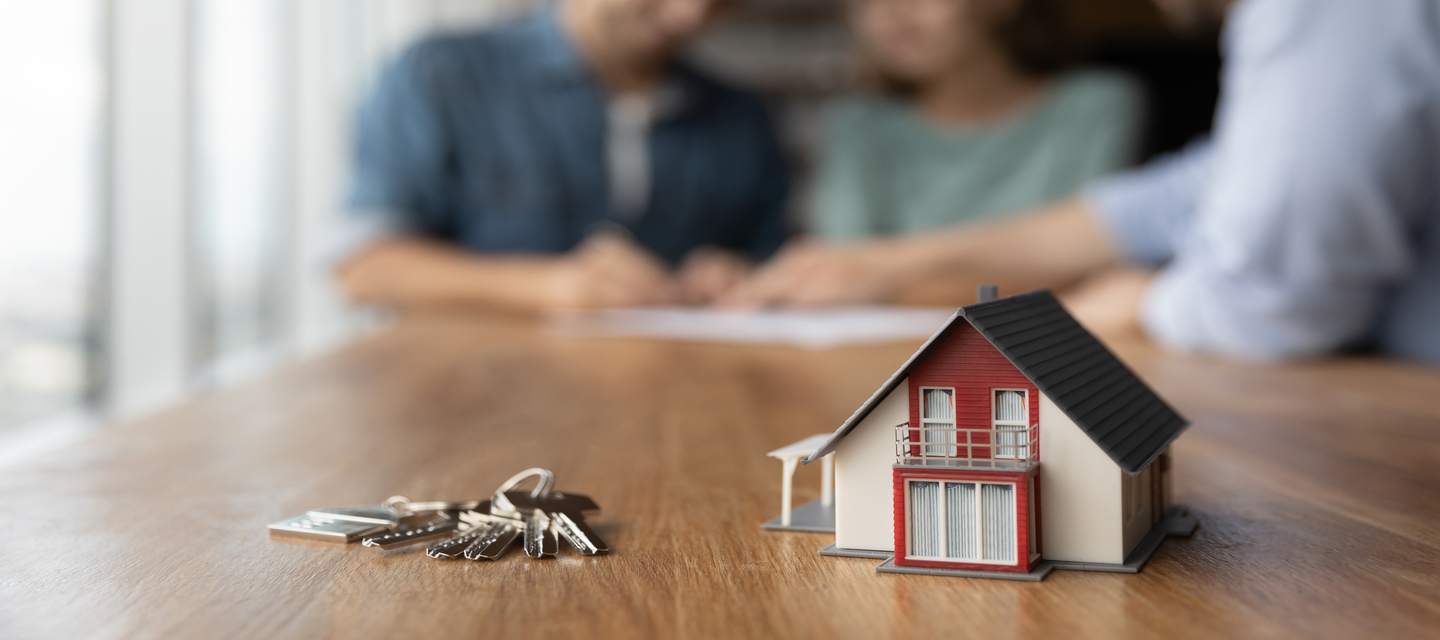 Let to Buy Mortgages Explained
Let-to-Buy mortgages explained
Found your dream home but are yet to get a buyer for your existing property? Let-to-buy could be the answer. Read on to learn about
let-to-buy mortgages
, including the pros, cons and alternatives.
Suppose you've found the perfect property but can't secure a buyer for your existing home. In that case, one option is to rent your current property out to tenants—taking out a new let-to-buy mortgage to buy your next home. This way, you don't lose out on the property you've found while you wait for the right buyer or offer for the place you're selling.
As long as you have enough equity in your property, you can remortgage to release some cash to put down as a deposit on your new home. Then, you can use the rental income to cover the mortgage for your existing home and get a new mortgage for the property you want to live in - assuming you can cover the repayments with your salary and other income sources.

You'll essentially have two mortgages:
A let-to-buy mortgage for your current property
A standard residential mortgage for the property you want to buy

Most UK lenders will offer up to 75% loan-to-value (LTV) as a standard for let-to-buy mortgages, so you'll need an equity 'deposit' of at least 25%.

For example, say your home is worth £200,000, and your mortgage is currently £130,000. You can borrow £150,000 and use that extra £20,000 as a deposit on the new property.
Let-to-buy vs buy-to-let mortgages
Technically, let-to-buy mortgages are a type of buy-to-let mortgage. But buy-to-let mortgages are taken out by people looking to buy a property to rent out (or remortgage a house they already rent out). On the other hand, let-to-buy mortgages are for when you still live in the property but want to move somewhere else.
Anyone ready to buy but still trying to find a buyer for their property. Let-to-buy mortgages are also popular with couples moving in together for the first time, who each have their own properties. In this scenario, you could move into one of your properties and rent out the other using a let-to-buy mortgage.

These mortgages are also a good option if you own a property that you might want to move back into in the future, or keep as an investment.
Every mortgage lender has slightly different rules, but most will ask you to meet the following terms:
You're a maximum age of 70 years old at the time of applying (many lenders ask for younger than this)
You have a minimum 25% equity left in the house you're taking out the let-to-buy on, after any additional borrowing for a deposit for your next home - a 75% loan-to-value (LTV)
You have evidence of your onward purchase
Your agreement that you'll rent out your existing home and will not list it for sale (or sell it) before the mortgage is confirmed
You can provide predicted rental income estimates that would adequately cover your monthly repayments - speak to a letting agent to get an accurate figure
Some of the advantages of a let-to-buy mortgage:
It takes the pressure off selling quickly, especially when you're in a chain
It separates the selling of one property and the buying of another, which can reduce the stress of doing both at the same time
You'll own two properties, so you can potentially increase your gains if property prices rise in the future
You can wait out a tricky selling market - e.g. if property values have fallen and the current market value is now below your original purchase price, you can delay selling now and avoid making a loss by renting the property out and hoping the value goes back up
A few disadvantages of getting a let-to-buy mortgage:
If property prices fall, you'll suffer steeper losses as you own two properties, rather than just the one
You've got less choice as there are relatively few let-to-buy mortgage lenders and deals available
You'll have two mortgage debts - this adds pressure and could stretch your finances if you don't find a tenant for your first home straight away
You'll pay additional stamp duty on your second home (3% on top of the Stamp Duty band) - although HMRC will refund this if you sell your first home within 36 months of completing the purchase
Interest rates for let-to-buy mortgages are less competitive due to the perceived risk
Here are a couple of other options you can consider:
1. Consent to let
If you need to move quickly, but you're struggling to sell your property, you could get permission from your mortgage lender to let your current home and move into rented accommodation.

This could work if you've found a great location to live or need to move due to a job change or other circumstances. And getting consent to let from your lender means you wouldn't have to remortgage to rent it out. But lenders don't have to agree to this, and they might impose a higher rate or fee if they do.
2. Buy-to-let
Alternatively, you can go for a buy-to-let mortgage and move out to rent somewhere else. But this can be complex, costly and you might not meet the eligibility criteria. Neither this or the consent to let option are necessarily helpful if the reason you want to rent out your original property is to buy somewhere else.
3. Second-charge mortgage

Want to release equity from your home without remortgaging? You can apply for a second-charge mortgage. This will give you the deposit you need for a new property, but you'll be responsible for two mortgage repayments. However, this might work out cheaper than let-to-buy if you are subject to early repayment charges for remortgaging.

Speak to a mortgage adviser who can discuss your options and help you understand what's best for you and your situation.
A much better selling experience
Need help
selling your property
? Our experienced team of
dedicated local experts
know their patch inside out. They can help with everything from valuation to price negotiation. Plus, we'll market your property on Zoopla, Rightmove and many more.
And Purplebricks don't charge a commission to get you sold. Instead, we charge one fixed fee, so you know exactly what you'll pay from the get-go. And when you pay this fee is up to you - either upfront or later once you're sold is good with us. Book a
free valuation
or
instruct Purplebricks to sell your home
now.