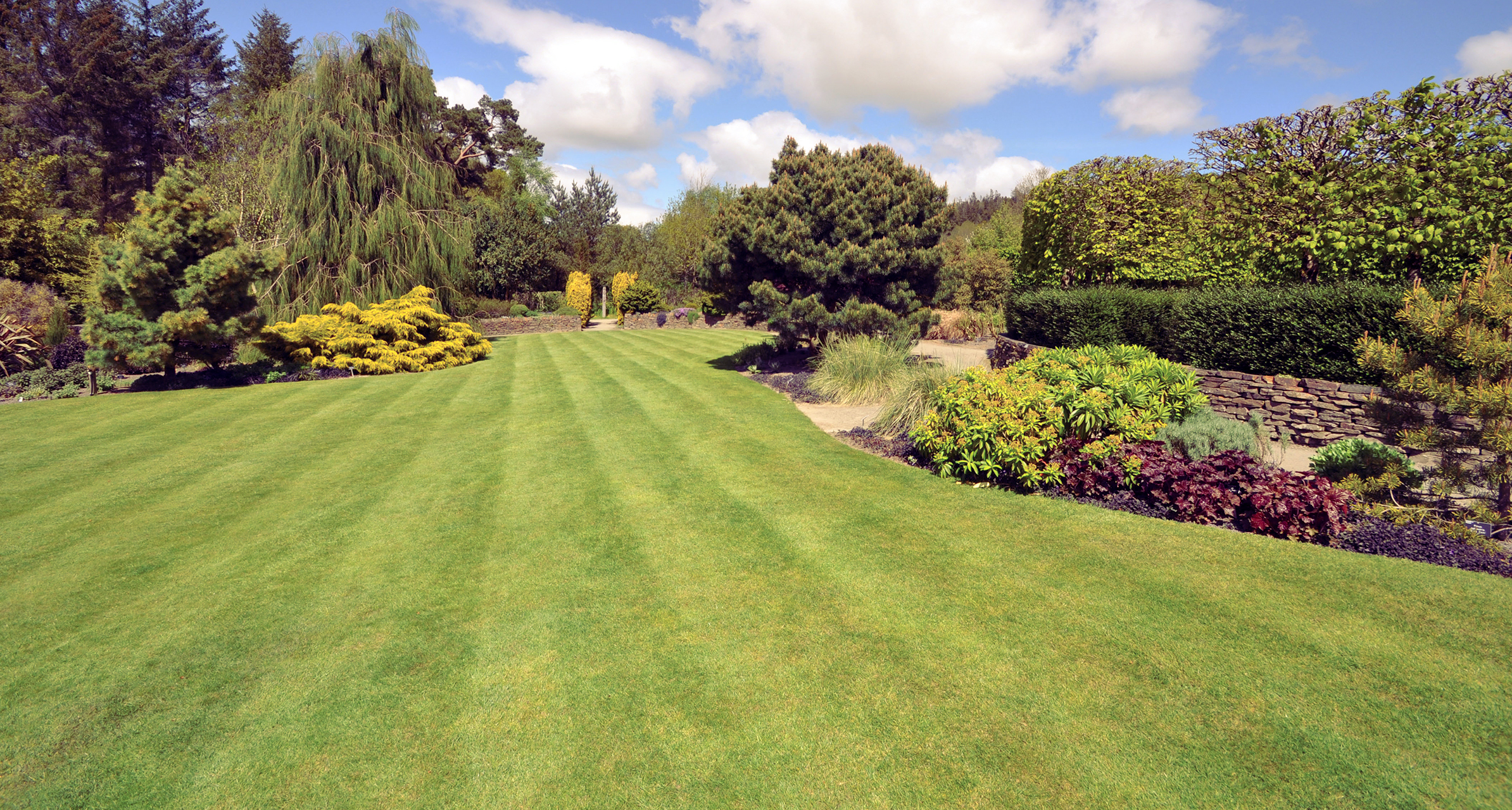 How To Value Garden Land
How To Value Garden Land
If you're thinking about selling garden land, it's important to know how to value it accurately. Valuing land can be a complex process, but with the right approach and understanding of the factors that affect land value, you can get a good idea of how much your garden land is worth. And Purplebricks is here to help. Our guide to valuing land is perfect for sellers who want to learn more about calculating the price of land, the best method of land valuation relative to your property type, the benefits of valuing your land, plus much more.
Garden land is exactly what it sounds like; however, in the context of property, it's land that can be sold by homeowners to buyers who will use the space for further development, land assembly or commercial use.
The price of land per square metre in the UK will vary depending on your location. A study by The Grass People researched 50 locations across the UK, with the average price per square metre coming in at £1,526. The valuation of garden land takes into account a variety of factors such as location, size, zoning, topography and development potential. There are different methods for valuing land:

Sales comparison method - This compares the property to recent sales of similar properties in the area.

Income method - This estimates the income the land can generate over time.

Cost method - This estimates the cost of replacing the property, minus depreciation.
The best method for the valuation of land will depend on the type of property as well as the reason for the valuation. The sales comparison method is commonly used for those selling or buying garden land, while if the land is going to be used for commercial or investment purposes, then the income method may be more suitable.
Several factors can affect the value of garden land in the UK. These factors include:

Location - The location of the land is a significant factor in its value. Properties located in desirable areas with good transport links, amenities, and good schools are likely to be more valuable than those in less desirable locations.

Size - Generally, larger properties are more valuable than smaller ones, although this depends on the specific area.

Zoning - Properties zoned for commercial or residential use may be more valuable than those zoned for agricultural or other uses.

Development potential - Properties that can be developed for residential or commercial use are likely to be more valuable than those that cannot.

Development controls - If developing on garden land, the construction will be governed by various rules and regulations, including land use, land tax, premise level, and floor area ratio. These will all be factored into the price of the land.

Land records - Having verified records of the past purchase and buyers of land is important, particularly in the event of any disputes arising, where the current land owner will need to prove their ownership. Land without this verification tends to be cheaper, but with the risks of dispute, should be avoided.

Topography - The land's topography, including its slope, drainage, and soil quality, can also impact its value. This directly affects the cost of construction, thus, the cost of the development overall. For example, if the land is on a slope or hill rather than a flat plain, it will likely be more expensive.

Access - The accessibility of the land is also an important consideration. Properties with good access to roads, public transport, and other amenities are likely to be more valuable than those with poor access.

Age of structure - Usually thought to be more applicable to a built property, this also affects the value of the land. Land in an area surrounded by old buildings is considered less valuable than land in a new development.
Valuing garden land can provide several benefits. If you are selling land, knowing its value can help you set a realistic asking price and negotiate with potential buyers. If you are buying land, knowing its value can help you avoid overpaying and make an informed decision about whether to proceed with the purchase. Valuing land can also be beneficial for tax purposes, such as calculating capital gains tax, inheritance tax, or stamp duty land tax.
Consult with a professional valuer or estate agent with experience of carrying out land valuations in your area. These services are essential in setting a realistic asking price. If you set the price too high, you may need help finding a buyer, while setting it too low means you could miss out on potential profits. It's also important to remember that the value of land can fluctuate over time, so it's a good idea to get a new valuation if you have yet to sell the land within a reasonable period.

If you are buying land, a professional valuation can help determine whether the asking price is fair and whether the land is a good investment. Consider hiring a surveyor to assess the condition of the land and identify any potential issues.
Using a chartered surveyor, the cost of getting a land valuation will depend on previously mentioned factors, including the size and location of the land, but also the level of detail required in the valuation. Prices can start from around a few hundred pounds, while a more detailed report may cost several thousand pounds.

It's important to remember that a low-cost house valuation may not be as accurate or reliable as a more expensive one, so it's worth investing in a professional valuation if you are serious about buying or selling land.
How can I improve the value of my land?
There are a number of adjustments you can make to your land that will boost its valuation:

Provide utilities - Land can be worth more if it has utilities, such as electricity, that will allow for residential or commercial properties to be built on it.

Maintain soil health - This can be important, not just for farmland, but for keeping your land looking healthy and pleasing to potential buyers and developers. Consider getting a soil survey carried out to better understand the current condition of your land and insight into the best improvements you can make.

Conduct a survey - This gives buyers peace of mind as it contributes to giving an accurate description of the land. A survey can help avoid disputes and help the buyer understand land regulations, soil types and where easements are located.

Remove potential hazards - It's essential that the land you're selling is free of debris, waste, or any hazardous materials, as these will be the first things to put off potential developers. Hire professionals to carry out these removal tasks safely and correctly.

Improve access - If accessing your land is challenging, it can diminish its value. Consider investing in adding a driveway that leads to the property, and consult your neighbours if this will affect the surrounding area.

Can I value land without planning permission?
Yes, however, it can be a complex process, especially if the land has no pre-application advice or planning history. Valuing this type of land usually involves the sales comparison method of looking at similar land without planning permission that has been sold in the area. You can also use the income method to look at how much value the land may generate over time once it's developed.

Want to find out what your house could be worth?
Book a free house valuation or instruct Purplebricks to sell your home for you hassle-free. We can even help with tips on how to sell your house. At Purplebricks, We don't take a percentage of your selling price. Instead, we charge a fixed fee. We feel this is a much fairer way to sell your home. Find out exactly what your fair, fixed fee is today.