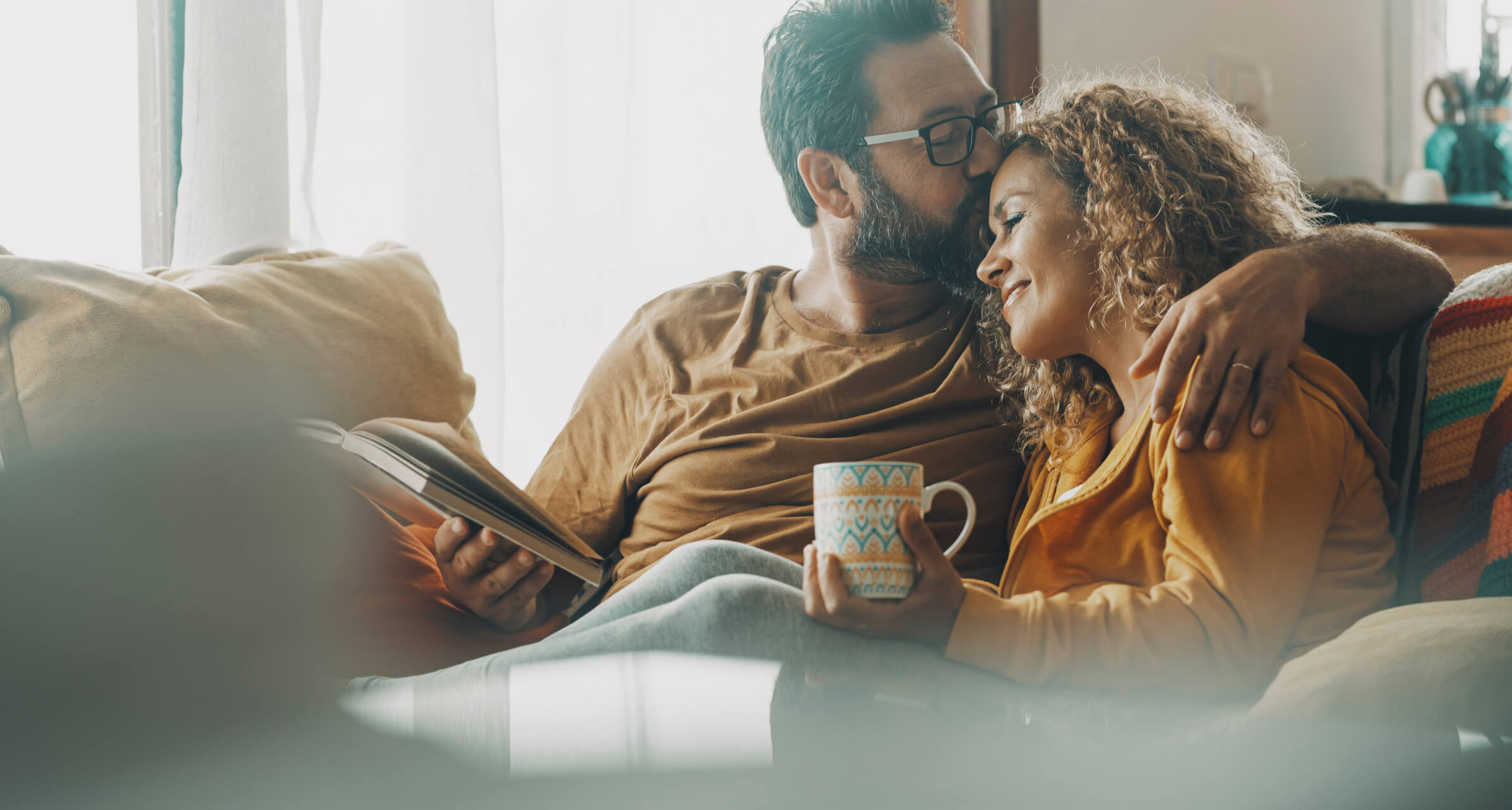 EWS1 forms and certificates explained
If you own a flat and are thinking about selling or remortgaging, it might be time to get familiar with EWS1 forms. From what they are and who needs them, to how to get hold of one and what the classifications mean - read on to find out more about EWS1 forms and certificates.

Key takeaways
EWS1 forms prove that the external wall system of your building has been assessed by a qualified professional
Some mortgage lenders will want to see an EWS1 form or certificate before they lend to your potential buyers or before you remortgage
Building owners and landlords can arrange EWS1 assessments and forms - ask your solicitor to find out if you need one for your property
An EWS1 form - also known as an EWS1 certificate or EWS1 report - is proof of approval from a qualified professional that the external wall system (EWS) of a residential building has been assessed for fire safety.

Typically, this assessment is done by a Chartered or Incorporated Engineer with full membership to the Institution of Fire Engineers.
EWS1 forms were introduced as part of new fire safety regulations for cladding on residential buildings in 2018 following the Grenfell Tower fire disaster (source: UK Parliament).

Since 2021, government advice is that only residential buildings that are 18m or taller - that's six or more storeys - may need an ESW1 certificate.

An external wall system (EWS) is made up of the outside wall of a residential building. It includes cladding, insulation and fire break systems. It also covers any balconies and external walkways.

Building owners and property sellers can use an EWS1 form or certificate to reassure lenders so they want to offer mortgages on flats within residential buildings with cladding. It also helps put a value on the property that takes into account whether remedial works are needed.

As an owner of a flat in a residential building, the EWS1 certificate means you can reassure potential buyers that a suitably qualified person has assessed the fire resistance of the external wall system of your property. Depending on the results of the inspection, this should give reassurance about the safety of the building and how easily a potential buyer could get a mortgage on the flat.

If you're the leaseholder or freeholder of a building or property that requires an EWS1 form, you'll need it when selling and potentially when remortgaging your home.

EWS1 certificates are not a legal requirement, but mortgage valuers and lenders may want to see one before they offer a mortgage on properties in the building.

To put this into context, during Jan-March 2022, an EWS1 form was required by lenders for just 9% of mortgage valuations for flats in the UK (source: GOV.UK).

An EWS1 certificate is valid for five years. But if there are any significant changes to the external wall or attachments to the outside of the building (for example, balconies), the building will need to be re-assessed and a new certificate re-issued.

Residential building owners, landlords or managing agents are responsible for arranging the fire safety assessment and EWS1 form. Unfortunately, leaseholders, mortgage valuers and lenders can't arrange an EWS1 - only the legal owner can do so. They can do this by contacting a professional body, such as the Institution of Fire Engineers, to arrange the necessary assessment.

Once the building owner has found a qualified professional to assess the building, this assessor will sign the EWS1 and give a classification based on their findings (more on classifications below).

One EWS1 certificate covers the whole building in England and Wales. But in Scotland, separate EWS1 forms may be needed for each flat.

How do you get hold of your building's EWS1 form?
If you're a flat owner remortgaging or selling your property, ask your solicitor whether you need an EWS1 form for the building your flat is in. If you do need one, the solicitor can request one on your behalf from the landlord or managing agent for the building.

What if your building owner won't share an ESW1 form?
If the freeholder of your building refuses to arrange an EWS1 form, you can get together with the other leaseholders in your building and write to the owner together. This additional pressure will hopefully resolve the issue.

If that doesn't work, approach your local council for more help and advice.

The cost of the fire risk assessment you need (before an EWS1 certificate is issued) will vary, depending on how big the building is and the amount of cladding that needs to be investigated. Typically, it can cost between £6,000 and £28,000 (source: The Telegraph).

The freeholder is responsible for paying this cost, but they might pass some of it onto their leaseholders. If maintenance or safety works are needed as a result of the assessment, how these costs are shared between the building owner and leaseholders will likely depend on the terms of your lease. These costs might be included in your average service charge.

Getting hold of a copy of your building's EWS1 certificate shouldn't cost you anything.

Based on the fire safety assessment of the building by a specialist fire engineer, the building will be assigned one of two classifications:

Option A (A1, A2 and A3) means external wall materials are unlikely to support combustion.

Option B (B1 and B2) means combustible materials are present in the external wall system.

A1, A2 and A3 classifications
Here's what Option A ratings mean in more detail.

My building is rated A1 in an EWS1 form
There is no cladding that contains significant quantities of combustible material.

My building is rated A2 in an EWS1 form
A risk assessment of cladding has been completed, and no remedial works are needed.

My building is rated A3 in an EWS1 form
Cladding is unlikely to support combustion. But some remedial work might still be required.

B1 and B2 classifications
Received an Option B classification? Here's what it means.

My building is rated B1 in an EWS1 form
The fire risk is low enough that remedial works are not needed.

My building is rated B2 in an EWS1 form
The fire risk is high enough that remedial works are required.

Can you still sell or remortgage your flat with a B2 rating?
It depends on the lender's and buyer's appetites for risk and the mortgage valuer's assessment. Some lenders will still offer mortgages providing an agreed plan, funded by the government or a developer, is in place to fix the issues. Others will still offer mortgages regardless of the classification and just want to see that an EWS1 assessment has been carried out.

If no remedial works are completed before the sale, your property's value might be negatively affected. For example, potential buyers might want to negotiate the price based on how much the remedial works might cost them or to mitigate the potential risk of buying your property and trying to sell it themselves in the future.

An EWS1 form is a limited assessment of whether or not there are combustible materials in the outside wall of a residential building. It doesn't necessarily mean that a building is safe from fire risks. It's also not a substitute for a fire risk assessment or any other building safety risk assessment - such as structural stability, ventilation, asbestos, etc.

A fire risk assessment is needed for all occupied buildings - including residences, schools and workplaces. It's much more extensive and has a broader purpose. The building owner is responsible for assessing risks and identifying the fire precautions that must be taken.

An EWS1 form doesn't mean that you're building regulations compliant. You'll need a completion certificate from a local authority under the Building Regulations 2010 to formally show the building has been inspected and works have been carried out in line with the relevant building regulations.

Here are some more commonly-asked questions about EWS1 certificates.

Do building owners legally have to provide an ESW1 form if asked?
Unfortunately not. Landlords aren't legally required to arrange an assessment or provide copies of EWS1 forms for leaseholders. They aren't a legal requirement for a building, but some lenders won't offer mortgages without seeing one.

If you're trying to get hold of an EWS1 form, but your building owner refuses to help, contact your local council for advice.

Do you still need an EWS1 certificate if you don't have cladding?
If your building doesn't have cladding or a wooden balcony, then you shouldn't need an EWS1 form. But don't assume you don't have cladding. Even some brick or stone-built properties might need an EWS1 certificate if they have panels that require a fire assessment, for example. Ask your solicitor to be sure.

Do you need an EWS1 form to remortgage?
If the property you want to remortgage is in a building with cladding and is 18m or taller, your mortgage lender may ask to see an EWS1 form. But this varies depending on your mortgage lender.

A fairer way to sell your property
At Purplebricks, we don't charge commission or a percentage of your property sale price to get you sold.

Our experienced team of experts are here to help every step of the way - from your valuation to negotiation, all the way until the keys change hands. Ready to go? Book a free valuation or choose Purplebricks to sell your home.