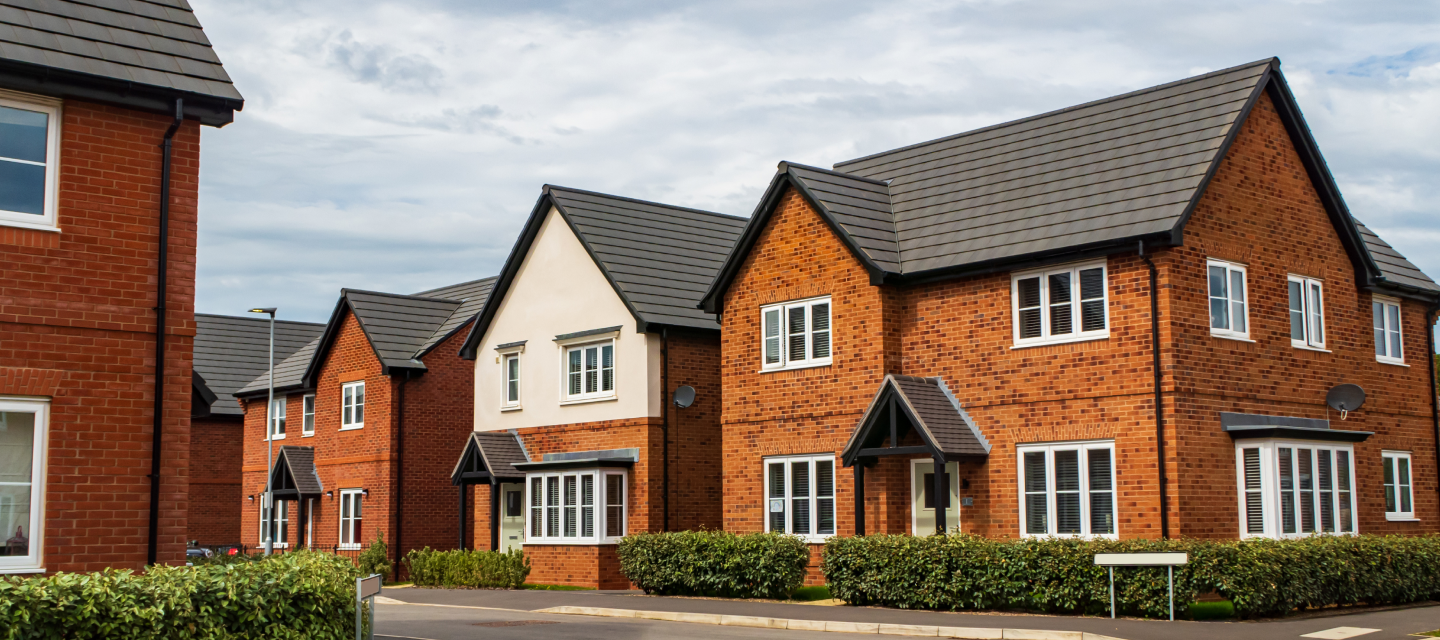 9 steps to finalise your property purchase
What is conveyancing?
Conveyancing is the legal process of transferring ownership of a property. But what exactly happens, and when should it happen? We've put together this guide to take you through the process, from booking a house valuation, to the moment the seller accepts your offer to when you collect the keys…and everything in between!
A conveyancing solicitor or conveyancer usually oversees this process.
We've explained the process in more detail below.
1. 'Instruct' a conveyancing solicitor
Before you begin the process, you'll need to instruct your conveyancer solicitor to oversee the process and progress your purchase.
Our recommended conveyancing solicitor, Simplify, are the UK's leading independent conveyancing and property services group. They will manage your case online and provide online document signing and verification.
Once you've instructed your solicitor, they will draw up a draft contract with you. This will tell you what fees they charge and any deposits you need to pay.
Your solicitor will write to the seller's solicitor to confirm they've been instructed. They will also request a copy of the draft contract and any other details, such as the property's title and the standard forms.

2. Work with your solicitor on the legal stuff
Your solicitor will examine the draft contract and supporting documents. At this point, they will raise any queries or concerns with the seller's solicitors. You'll need to review the forms the seller has completed.
It's important to ask questions and raise any concerns with your solicitor – they are your first point of contact for any updates on your purchase. It's a good idea to keep in regular contact with them – they're working for you and should keep you up to date.
You'll also need to check the property ownership information. This is also called the 'tenure' type. There are two main forms of tenure: leasehold and freehold. If the property is freehold, it means you'll own the property outright until you decide to sell it. If it's leasehold, you'll only own the building for a set number of years, but not the land it sits on.
If you're selling your own property
You can check which forms you'll need to complete, and the documents you'll need to help you do this.
3. Carry out searches on your new property
Property searches help you find out things about the property you want to buy. Your solicitor will carry these out to make sure there isn't anything to worry about.
Your solicitor will recommend some property searches as a good thing to do during the process. However, mortgage lenders will request some searches as a legal requirement to protect them from any potential liabilities.
Here are the main property searches that your solicitor will carry out on your behalf.
Property search
What is it?
Why do I need it?
Local authority searches
This search will tell you about proposals for new motorways, traffic and rail schemes, conservation areas and any potential risks to the surrounding area of the property.
You'll want to reassure your lender that the property you're buying won't lose its value. A solicitor will usually request this after the seller accepts your offer.
Checking the 'title register' and 'title plan' at the Land Registry
These are the legal documents proving the seller's ownership.
Both checks are legally required to sell the property.
Environmental searches
This search will tell you about the surrounding environment and whether this may affect the use or value of your property.

It will also tell you about contaminated land near the property, landfill sites, former and current industry, detailed flooding predictions, radon gas hazards and ground stability issues.
It's usually a compulsory requirement of your lender.

It's also crucial to know about the health risks surrounding the property.

If the land is contaminated and the local authority can't find the person who caused it, as the property owner you'll be expected to pay to remove the contamination.
Water authority searches
This search will tell you about how you'll get a water supply and the public drains on your property.
It's useful to know if any public drains on the property might affect future extensions or building works.
4. Carry out a survey on your new property
A property survey is an inspection of a property's condition. A surveyor will carry out an inspection and prepare a report on what they've found. They will highlight what repairs or alterations are needed. This could be anything from something small like addressing a damp patch, to something more serious like replacing a whole wall! You'll also get an idea of the various features of the property - for example, the types of walls and windows.
It's usually down to you as the buyer to organise a house survey after the seller accepts your offer.
If you don't need a mortgage
A survey isn't legally required by your lender, but it's still a good idea to get one. It will highlight any current or potential issues with the property. This could help you save time and avoid any expensive surprises!
If you're unsure about getting a survey, check with your solicitor – depending on the age of the property, you might not need to get one.
If you do need a mortgage
Mortgage valuation surveys are usually legally required by your lender. A survey helps them to work out whether the property price is accurate. This way, they can make sure the amount they're lending matches the actual cost of the property. They survey will also uncover any potential defects to help them to judge if the property is safe to lend on.
5. Finalise your contract
Before signing the contract, you should check with your solicitor that:
the seller's solicitors have supplied full and accurate responses to all enquiries
all fixtures and fittings included in your purchase are what you expected
you and the seller have agreed a 'completion date' — usually 1-4 weeks after you exchange contracts
you've arranged to transfer the deposit into your solicitor's account, so it clears in time for the exchange.
6. Exchange contracts with the seller
You and the seller will need to agree on a date and time to exchange contracts.
If you're not in a chain
Your solicitor will exchange contracts for you. This is usually done by both solicitors over a recorded phone call, to make sure the contracts are identical. After this, they immediately send the contracts to one another by post.
If you're in a chain
If you're in a chain, your solicitor will do the same thing, but will only release it if the other people in the chain are all happy to go ahead. If one person pulls out or delays, then everyone in the chain gets held up.
Once you've exchanged contracts, you'll be in a legally binding contract to buy the property and will have a set moving date.
If you don't complete the purchase, you'll lose your deposit and owe the seller more if the deposit was less than 10%. However, the likelihood of you not completing is low.
On the other hand, once you've exchanged contracts, it means the seller must sell the property to you. They also can't accept another offer, even if it was higher than yours.

7. Pay the seller and apply to the Land Registry to transfer the property deeds into your name
The property deeds will be frozen for 30 working days, allowing you to pay the seller and apply to the Land Registry to transfer the deeds into your name.
The seller will move out of the property anytime up to the day completion happens.
8. Move in on completion day
The solicitor will send you a statement showing the final amount to pay. You'll need to make sure the money is cleared in your solicitor's bank account at least one day before completion.
When the seller's solicitor confirms they've received all the money due to them, the seller should drop the keys at the estate agents. From this point, you can collect the keys and move in at your leisure!
Once the seller has received your deposit, it's time to organise how you'll move out. Do you need to arrange a removal company, or order some extra boxes?
9. Pay your solicitors
The last step is making sure you've carried out the remaining legal actions, gathered your paperwork and paid your solicitors in full.
At this stage, your solicitors will:
pay stamp duty on your behalf
send you your legal documents – usually about 20 days after completion
send a copy of the title deeds to your mortgage lender, who will hold them until you pay your mortgage off
notify the freeholder if the property is leasehold
request payment from you for their services.
You should keep all documents together and store them in a safe place. You'll need these if you decide to sell your property in the future.